Dear Friends of Faith Theological Seminary,
It is my joy to report to you that Faith Theological Seminary received its Accredited Status from the Transnational Association of Christian Colleges and Schools (TRACS) on April 21, 2015.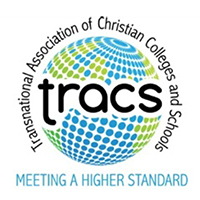 Transnational Association of Christian Colleges and Schools
15935 Forest Road, Forest, VA 24551
Telephone: (434) 525-9539
Email: info@tracs.org
TRACS is recognized by the United States Department of Education, the Council for Higher Education Accreditation and the International Network for Quality Assurance Agencies in Higher Education (INQAAHE).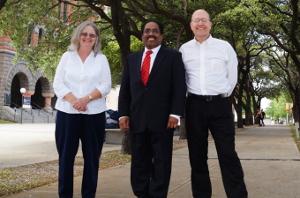 Dr. Norman Manohar (President), Dr. Stephen Hague (Academic Dean), and Ms. Susan Wood (Business Manager) appeared before the TRACS Accreditation Commission on April 21, 2015 in Dallas, Texas.
The Accreditation Commission at its April 21, 2015 meeting in Dallas, Texas voted to grant FTS Accredited Status as a Category IV institution.  Faith Theological Seminary is approved to offer Certificates, Diplomas, Associate, Bachelor's, Master's, Specialist's, and Doctorate degrees.
Thank you for your prayers and support of Faith Theological Seminary throughout this process.
Sincerely in Christ,
Rev. Norman J. Manohar, Th.D., D.D.
President
Share this post